Saudi Traffic Signs Test 02
Before you take the computer test for a Saudi driving license, you can take our practice test. These tests include everything you will need to know for the real test.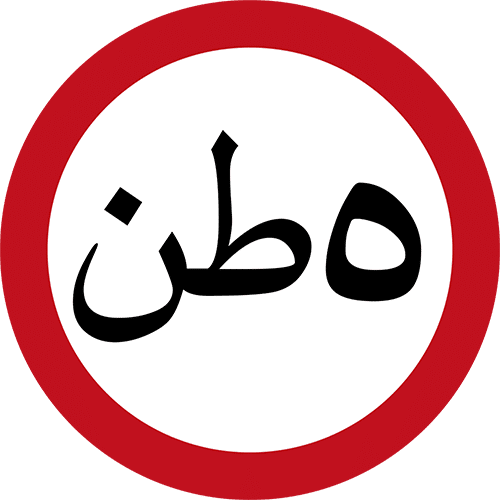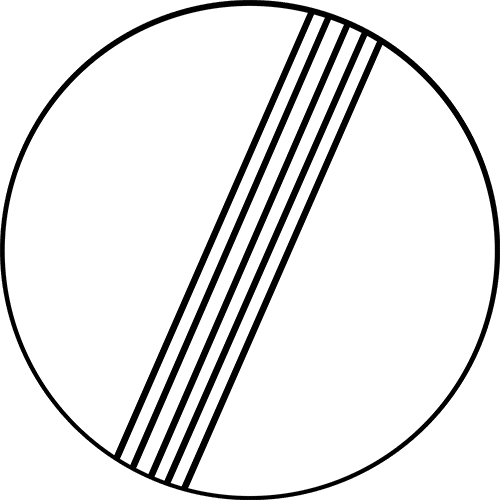 You must give way to traffic ahead
---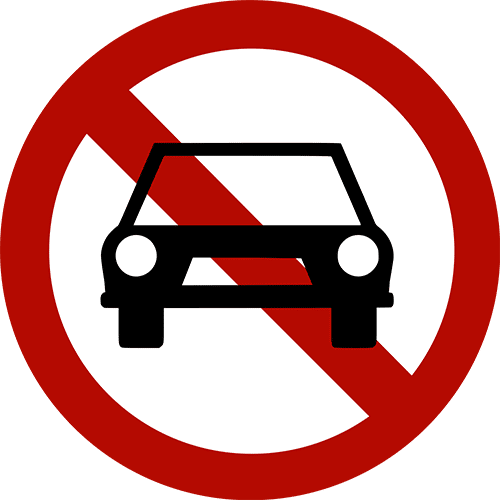 Vehicle Prohibited except motorcycles
---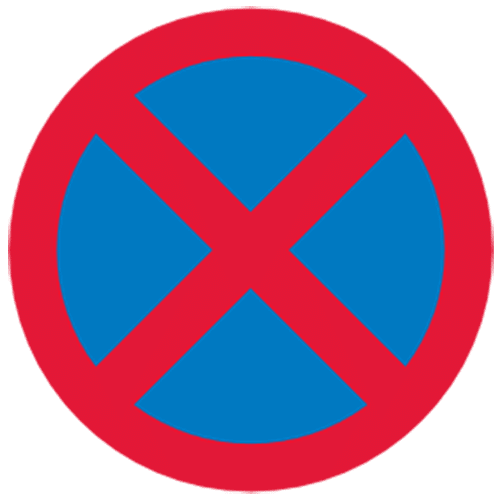 You must not stop except to drop passengers
---
You must not stop except for loading
---
You must not stop without a parking permit
---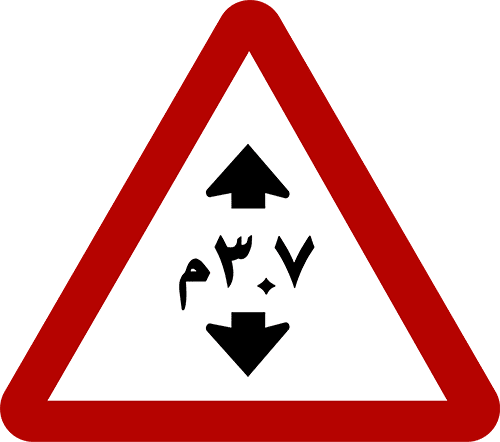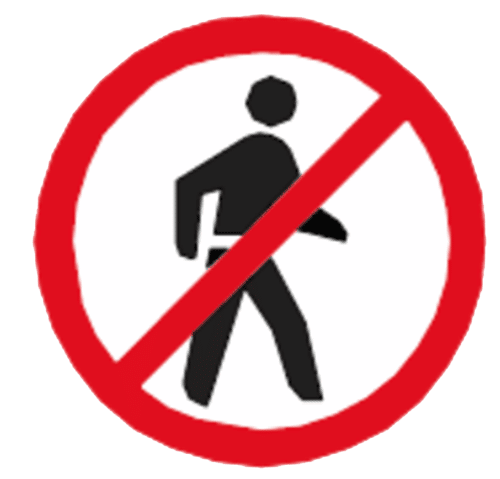 Watch out for pedestrians
---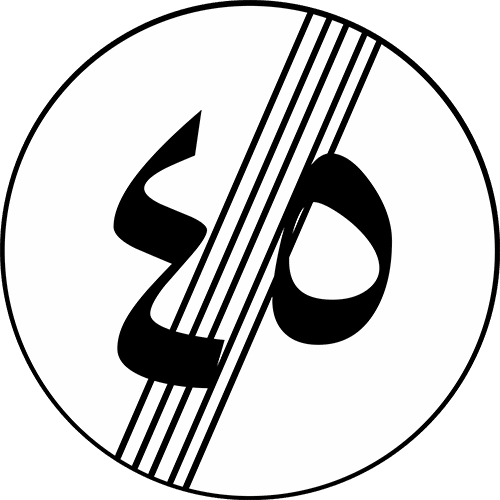 The end of the speed limit
---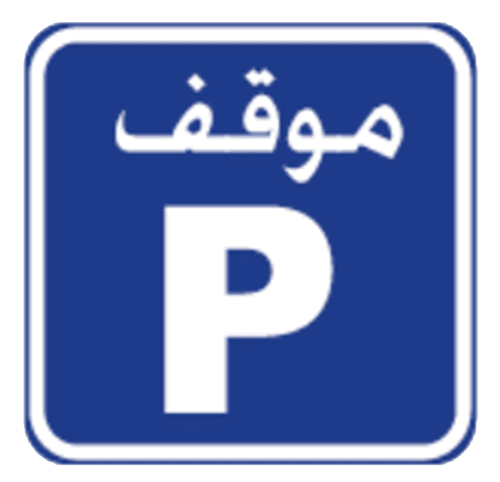 Restricted parking available
---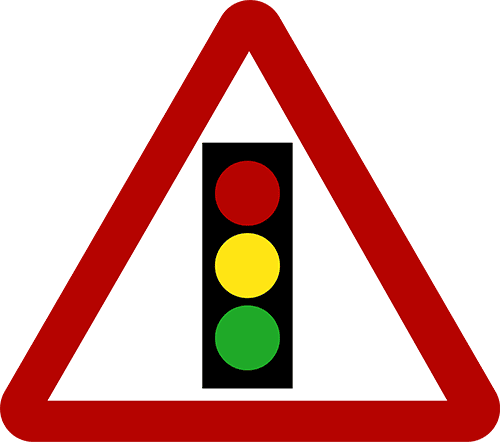 The traffic signals ahead are only part-time
---
The traffic signals ahead are broken
---
The traffic signals ahead do not apply to you
---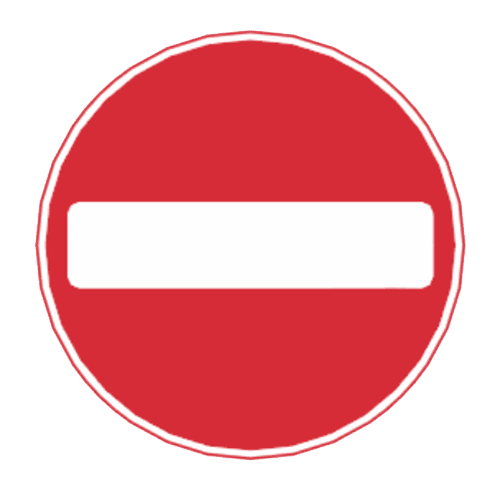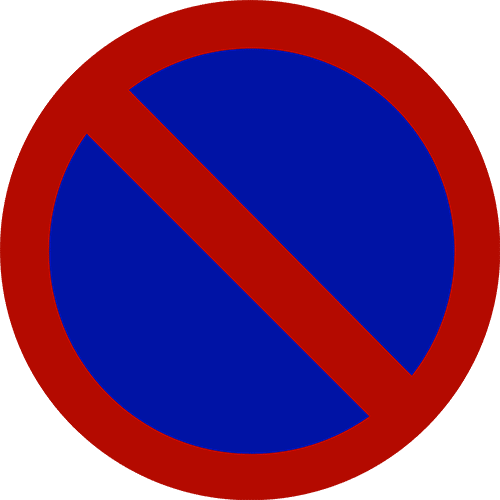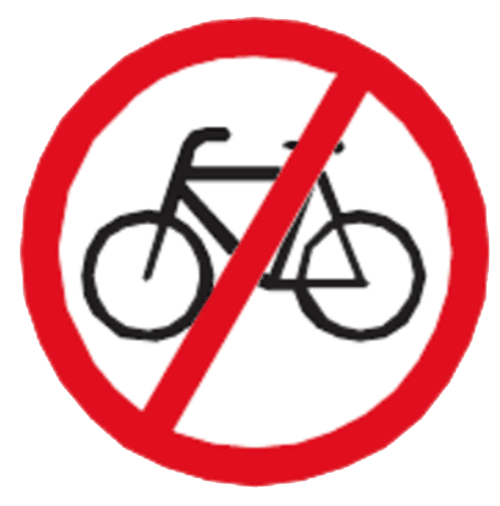 Pedal cycles only permitted
---
Pushing pedal cycles prohibited
---
Pedal cycles must slow down
---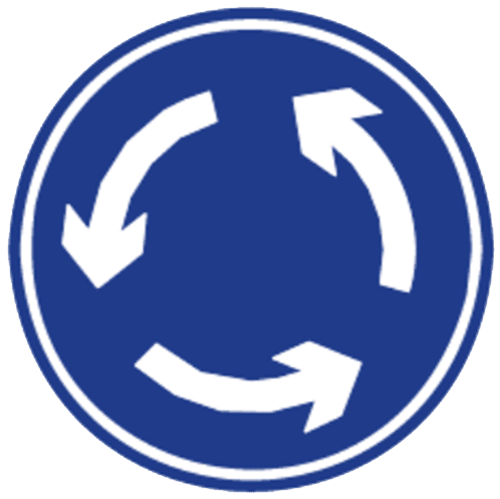 Motorway roundabout ahead
---
A contraflow system ahead
---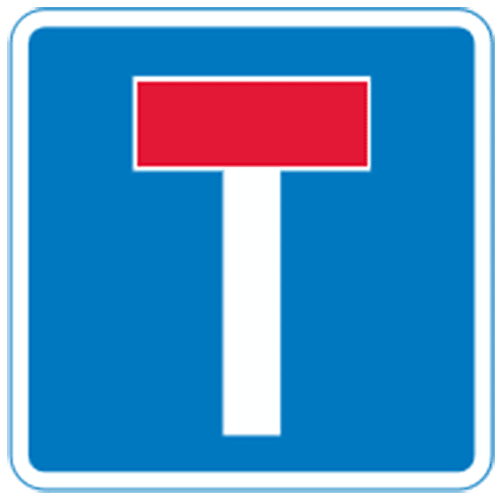 There is no entry to the street
---
There is no parking on the street
---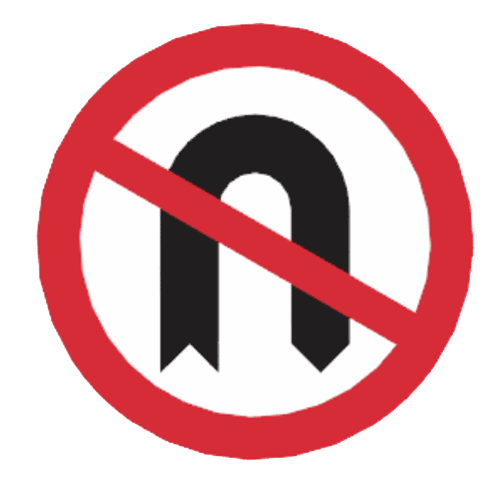 May not turn to the right
---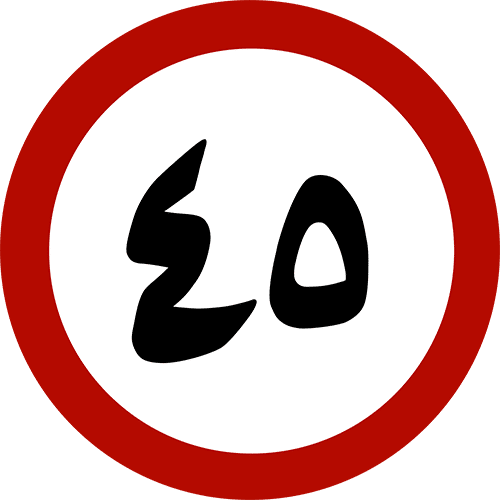 Not travel slower than 60 km/h
---
Any of these, depending on the conditions
---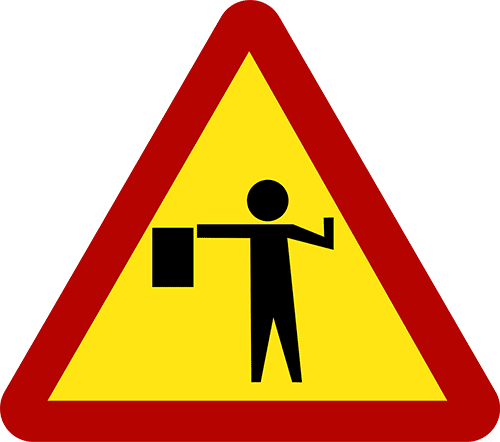 Watch out for pedestrians
---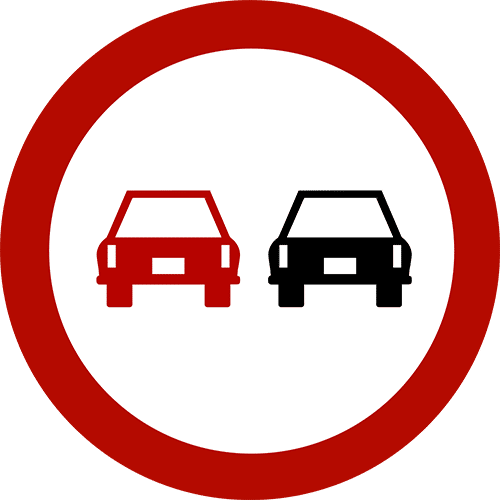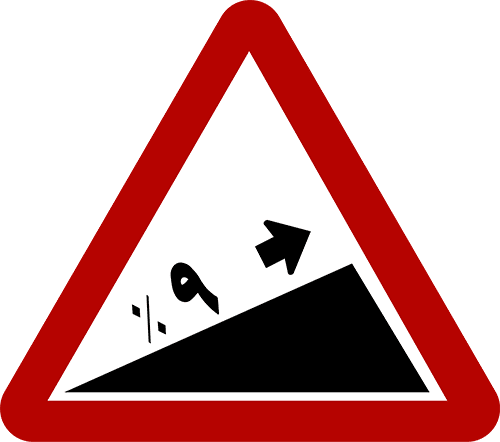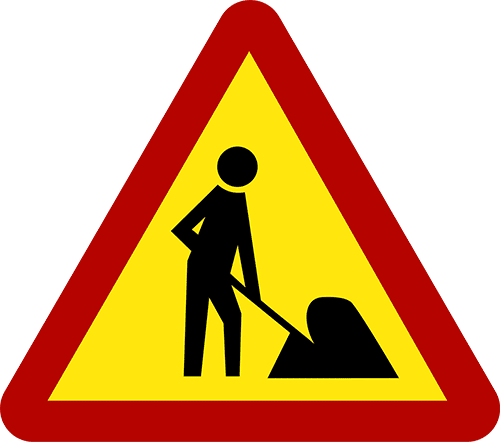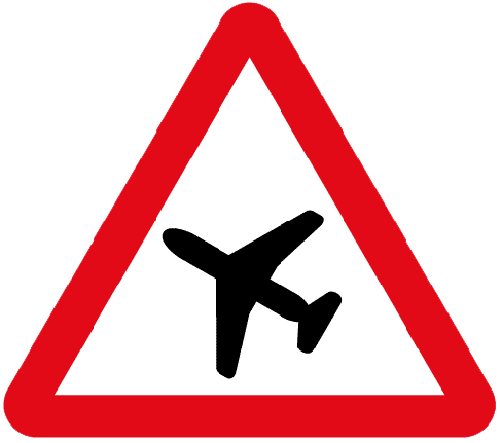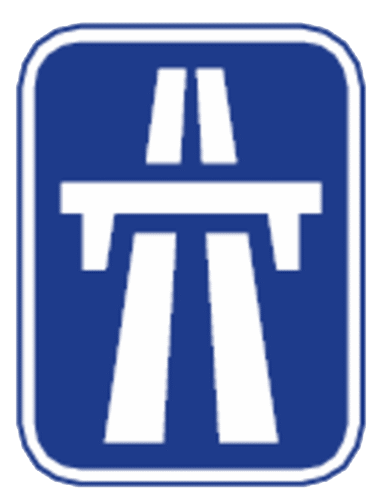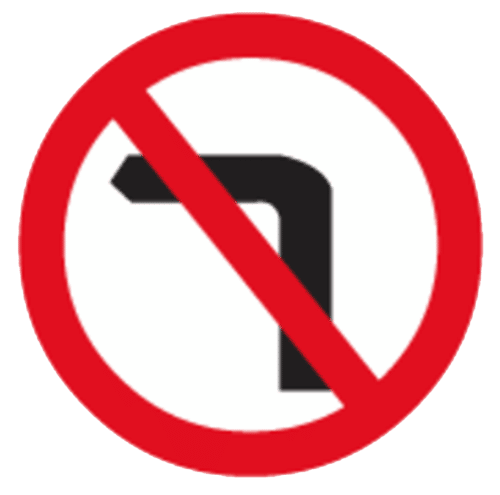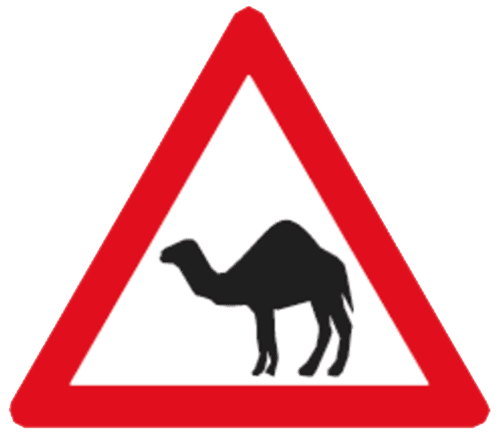 Possibility of aggressive stags in the area
---
Animals have priority over vehicles
---
Hunters operating in the area
---
Share the quiz to show your results !
Subscribe to see your results
Signs 2
I got %%score%% of %%total%% right
%%description%%
Why Are Road Signs Important?
For so long, traffic signs in some capacity have existed. Even the Romans used stone columns as a way to let people know the distance between where they currently were and the city they were traveling to.
As travel options improved, traffic signs became much more necessary. In today's world, cars are so prevalent that nobody thinks twice about why they are so important in the first place. It's impossible to imagine life without them.
What is the importance of traffic signs for road safety? Below are a few main reasons why they play such an important role in society.
Laws and Rule
Traffic signs provide a great way for all drivers to have set rules. Without this type of consistency, drivers wouldn't know right from wrong. Roads would be very different and challenging because drivers could create their own rules along the way.
Lawless driving would put a lot of people at risk. It would also make it extremely challenging for anyone other than drivers to navigate streets safely. People wouldn't want to risk it without the protection of a car on their side.
Simplicity
Signs for traffic are designed to be simple. That's why traffic signs don't have words in most cases, as they opt for pictures instead. Think about a Child At Play sign, or a Crossing sign, for that matter.
These designs not only make signs instantly recognizable but it helps those people who can't read or understand the language well. Quickly picking up the color and picture of the sign will tell the story.
Having simple traffic signs also helps everyone start their driving life. Driving with a brand new license can feel like a daunting task at times. For quick answers and assistance long way, traffic signs provide exactly that. It helps reduce the stress of new drivers, which keeps everyone a little safer on the road.
Efficiency
Travel signs speed up traffic flow and make moving from point A to point B efficient. There are bound to be delays along the way if there is heavy traffic, but roads without signs would become so much worse.
Traffic signs do a great job of reducing chaos and improving efficiency. Whether it be four-way stops, lights, yield signs, and more, efficiency is key when everyone is trying to travel at their own pace. Signs cut down on the amount of time people waste.
Open to Improvement
As great as traffic signs are right now, history has shown that they evolve over time. Planners are always looking at ways to make roads as safe as possible. That could mean something like adding light to a sign or changing the design altogether.
Looking back at how traffic signs worked in the early days, this is an era where everything is a bit simpler. Certain municipalities might try out different setups to see if it works for them. If there's a better way to provide information through traffic signs, places don't have a problem evolving.
Safety
Finally, keeping drivers safe makes traffic signs valuable more than any other factor. Lawless roads become dangerous, and that puts every single driver at risk. Not only are people in cars in trouble, but so are cyclists, pedestrians, and anyone else nearby.
Traffic signs help set the rules and limit the amount of abuse from reckless drivers. They are necessary on every single road in the world. No one should feel unsafe when traveling. Cities putting together their own setup for traffic signs always have safety as the deciding factor on what they need to do.
The Future of Traffic Signs
Some might look at the future and wonder if traffic signs will exist the way they are today. With self-driving cars improving, it should be known that they still rely on traffic signs as well.
If self-driving cars become the norm, traffic signs could adapt to make them easier to read for machines. Don't expect any huge changes in the near future. When the time comes, traffic signs will never fade away, but they will evolve with the trends like always. A world without traffic signs would become too chaotic for proper travel.